PCI DSS ensures that your systems that process, transmit and store sensitive credit card information are secure.  Businesses with this system mean that customers can trust them. It is an ongoing process and keeps the company alive against information theft and security attacks.  It facilitates compliance with other standards such as TSE, Cobit, ISO 27001.  The organization creates a solid foundation for information security.  It positively impacts the continuous improvement opportunities of the IT infrastructure.
The e-commerce market has reached a volume of billions of dollars.  PCI DSS, known as the Payment Card Industry Data Security Standard, is a required information security standard for organizations using credit cards.
The PCI Standard is mandated by card brands, but is governed by the Payment Card Industry Data Security Standard Council (a consortium of companies such as MasterCard, Visa, American Express, etc. İn 2006).  The standard was developed in order to decrease credit card fraud and tighten controls over all customer-related data.
Security standards need to be updated as customer needs and habits change.  PCI DSS requires an organization to perform a penetration test at least annually and after significant changes in its information infrastructure.
Despite the fact that cyber security measures follow a set of guidelines, e-commerce enterprises and other credit card users are graded on a scale of one to four based on the number of card transactions. Different paths arise that require compliance verification at different levels.
For companies using Visa and Master card, the levels can be broadly classified as follows:
✓Level 1: Companies with more than 6 million transactions per year.
✓Level 2: Companies with 1-6 million transactions per year.
✓Level3: Companies with 20 thousand-1 million transactions per year
✓Level4: Firms with less than 20 thousand transactions per year.

Companies that offer products and services over the internet can use the PCI DSS consultancy service to meet international payment security standards. The personal information and security of cardholders are safeguarded by this system and guidelines.
Secure service supply is facilitated by complying with the standards and security techniques defined for payment security with the SecroMix PCI DSS consultancy service.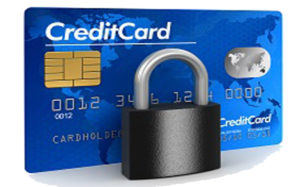 Why is PCI DSS Certification and Compliance Important?
Thanks to this standard, it is possible for companies that offer products and services over the internet to reach international standards in terms of payment security, and thanks to this system and rules, the personal data and security of cardholders are protected.  PCI DSS is extremely important not only for businesses receiving credit card payments, but also for businesses that store and transmit cardholder information.
The PCI DSS Certificate, which is valid for all member businesses and banks that operate with credit cards, also has the power to impose sanctions that may stop the credit card sales authorization of companies that do not comply with its criteria.
The PCI DSS standard has grown increasingly vital in order to combat virtual fraud that has arisen as a result of the internet's and technology's continued development. PCI DSS refers to the set of rules that must be followed regarding the protection of the card, the transmission and processing of information regarding credit card transactions.  Preventing customer and reputation losses.
DO YOU NEED MORE INFORMATION?
If you would like to learn more about our products and solutions, please send an e-mail to [email protected] or fill out the form!
Our team will be in contact shortly.