SecurityScorecard is an information security company that grades the cyber security standing of corporate assets by completing scored analysis of cyber threat intelligence signals for third-party management and IT risk management.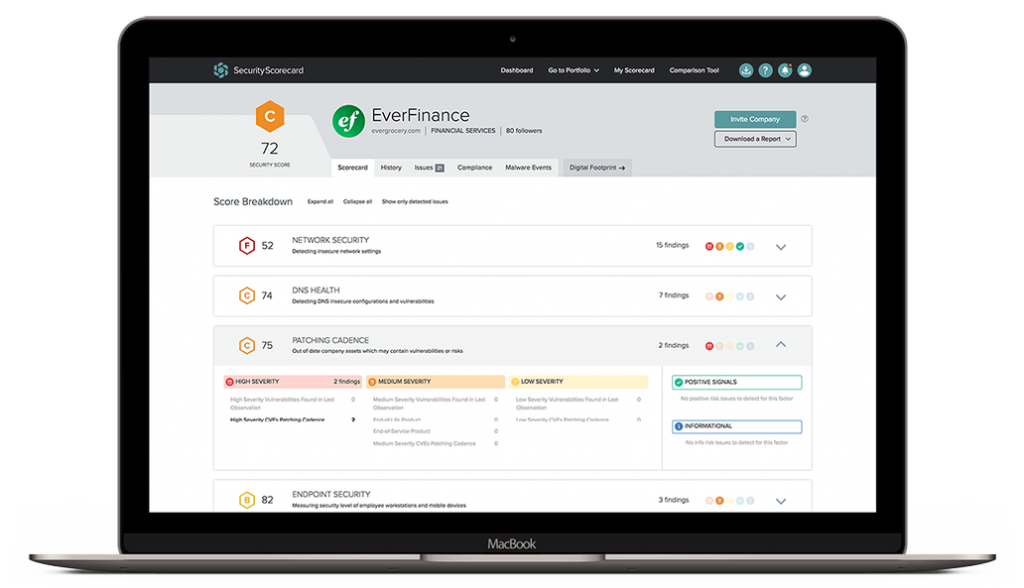 THIRD PARTY RISK MANAGEMENT
Take control of third party risk
CORPORATE CYBER RISK MANAGEMENT
Analyze the risks in your IT infrastructure. Evaluate real-time risks to your business.
MANAGER-LEVEL REPORTING
Reporting your cyber security risk at the Management level. Company managers need to see the security standing of their organizations.
Cyber Security Risk Rating and Management Solutions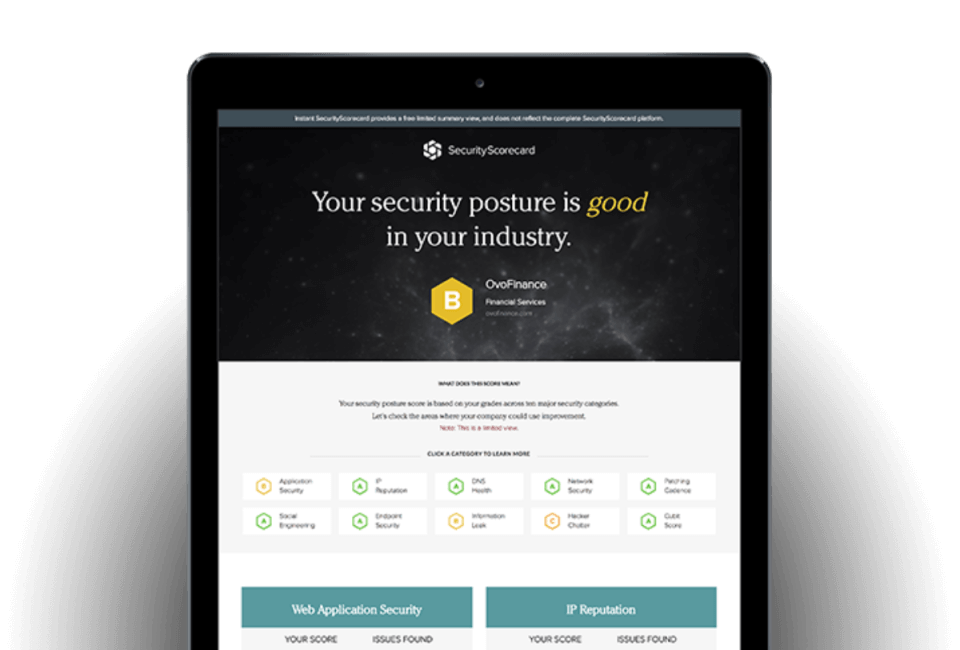 CYBER STATUS DETECTION
Make financial decisions with confidence. Evaluate any company's cybersecurity performance as part of your strategic due diligence.
SERVICE PROVIDERS
Safety ratings and comprehensive cybersecurity data for service providers.
SERVICE PROVIDERS
Service providers are at the center of cyber security. Businesses of all types and sizes rely on service providers to keep their organizations secure and provide expertise throughout the cybersecurity lifecycle. As trusted advisors, service providers are responsible for protecting their ecosystems and that of their customers. As a result, service providers are also becoming an increasingly attractive target for cyberattacks.
DO YOU NEED MORE INFORMATION?
If you would like to learn more about our products and solutions, please send an e-mail to [email protected] or fill out the form!
Our team will be in contact shortly.