Independent and Effective Protection at the Application Level
DNSSense analyzes, classifies, and evaluates DNS traffic. It detects malicious network activity such as Malware, C&C Botnet, Ransomware, and Phishing and blocks undesirable traffic as a consequence of DNS traffic analysis. It provides effective protection in this way.
DNSSense offers a large domain categorization database, as well as a very effective advanced classification process based on Artificial Intelligence approaches. DNSSense DNS firewall is a powerful cloud-based cyber security service that analyzes DNS traffic to provide online security and application management. Thanks to its advanced and flexible reporting feature, it provides network administrators with meaningful information so that they can take the necessary actions.
Attackers are always developing in order to attain their objectives. It has now been established that the attacks are directed at certain systems and businesses. The major goal of institutions in terms of security has always been to keep attackers away from institutions and assets in order to cause them to collapse. Our existing protection approaches and gadgets, on the other hand, clearly deal with attack methods rather than attackers.
DNSSense Secure DNS aims to keep attackers away from your systems with a different approach.  Secure DNS categorizes domain addresses, which are sources of attacks and strongholds of attackers, and creates different security profiles for you.  You can prevent cyberattacks on your systems with Secure DNS, which is the first step in gaining access to your assets. Secure DNS operates as a barrier between attackers and your system at all times. "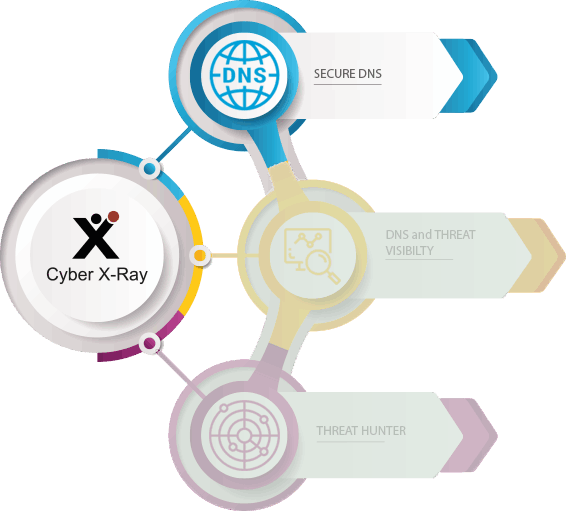 DO YOU NEED MORE INFORMATION?
If you would like to learn more about our products and solutions, please send an e-mail to [email protected] or fill out the form!
Our team will be in contact shortly.