An intruder will not want to spend months attempting to open a well-locked door but, will look for vulnerabilities and loopholes in information systems where security is not a priority. Small vulnerabilities can have serious consequences and put the system at risk. The best way to mitigate these risks is through penetration testing.
To prevent potential breaches and strengthen existing security controls against a qualified attacker, the SecroMix team offers penetration testing based on a multi-stage attack plan that targets specific network infrastructures and applications.
What are penetration tests?
Penetration tests are tests that allow you to check how well your company's information system is protected against hacker attacks. Penetration testing is a pre-test to prevent possible attacks from malicious people who want to sabotage your company's IT activities. This test identifies the strengths and weaknesses of the entire system, including internal and external network systems, databases, web, and mobile applications, and attempts to prevent potential attacks before they occur.
Penetration testing, also known as pen testing, is performed by our authorized and professional staff by conducting a preliminary scan of your system within the scope of legal permissions and specifically to uncover the vulnerabilities of your system. After the vulnerabilities are revealed, the necessary security measures are taken to predict what attacks these points might be exposed to and how your system's security protocols can be breached.
Penetration testing simulates the actions of real hackers to test vulnerabilities in your website, corporate infrastructure, mobile applications, and all other information technology systems. It is used to identify areas of the system that are vulnerable to intruders and to take security measures against unauthorized and malicious users or organizations.
To prevent potential intrusions into your organization and strengthen existing security controls against a qualified attacker, the SecroMix team provides penetration testing based on a multi-stage attack plan targeting a specific network infrastructure and applications.
What are the preparation steps for the penetration test?
Identifying the type of intruder (customer, employee, or other third party) for vulnerability screening is critical to learn the role of potential attackers.
Typically, penetration testing can take 2-3 weeks. During this time, interim results are delivered and a detailed report (according to POPIA, KVKK, GDPR, BDDK, TSE, PCI DSS, ISO 27001 standards) is prepared for you based on the results. After the vulnerabilities are fixed by the testers, the audit is performed again. (Verification test).
Compliance with international standards (penetration testing as part of POPIA, BDDK, GDPR, KVKK, ISO 27001)
When we look at cyberattacks in today's world, these attacks are almost impossible to detect with human eyes or personnel. In today's age of technology, there is no electronic device that does not receive IP. There are aspects of technology that make our lives easier, but there is also the problem of cybersecurity that comes with it. Regulations such as POPIA, GDPR, KVKK, ISO -27001 have also been issued to bring attention to this problem and the risks and measures those institutions should take against cyber-attacks.
Why should we have a Penetration Test?
There are many adjustments in the information technology infrastructure that determine the level of security. No matter how much you think you have met all the security rules, there is no end to the methods attackers will use to damage your system.
It pays to have your system tested by cybersecurity experts to avoid major problems in the future against new techniques used by hackers.
Penetration testing can have different objectives, which can be divided into the following main types: Penetration Testing Processes include:
Passive information gathering
Port Scanning
Types and description of network devices
Operation in the network infrastructure to determine the system types
Types of adjacent peripheral devices in the network infrastructure
Collection and analysis of the information obtained
Definition of "entry points"
Description of attack vectors
Attempt of penetration
Detection of vulnerabilities
Verification of the received vectors
Solutions for critical vulnerabilities
Report (in accordance with POPIA, KVKK, GDPR, BDDK, TSE, PCI DSS ISO 27001 standards).
Penetration testing is performed using a variety of specialized programs and applications (password selection, searching for vulnerabilities in IP network ports, malware detection) and covers a large number of test points.
The most common are:
Information collection (scanning customer data in open sources, collecting data on employee releases),
Technical infrastructure investigation (identifying and collecting data on available resources, operating systems, software, and applications),
Vulnerability and threat assessment (detecting vulnerabilities in security systems, applications and software using specific programs and utilities),
Data extraction and processing (in this phase, a real attack by an attacker is simulated in order to obtain information for the purpose of collecting data on existing vulnerabilities for later analysis as well as hacking the system and calculating economic risks),
Report preparation (processing of the received information, preparation of recommendations and instructions to eliminate existing vulnerabilities, pentest reporting in accordance with the standards POPIA, KVKK, GDPR, BDDK, TSE, PCI DSS ISO 27001).
Result report penetration test
Detailed description of the defined vulnerabilities
Recommendations for the elimination of the found vulnerabilities
Description of the developed attack vectors with the results of their applications
Possibility to prepare presentations for the company management
Result report penetration test
Penetration testing is a mandatory security check for some information security standards. For example, requirement 11.3 of the Payment Card Industry Data Security Standard (PCI DSS) governs external and internal implementation within the payment information infrastructure at the network and application levels.
Our company is authorized to perform vulnerability assessments in accordance with trust level requirements and to conduct penetration testing in compliance with regulatory requirements.
After you have received a penetration test?
Once you have the results and reports (pen test report according to POPIA, KVKK, GDPR, BDDK, TSE, PCI DSS ISO 27001), a new schedule should be created to identify vulnerabilities and insecure points and improve security by closing the gaps as soon as possible. With this schedule, the validation test is performed.
What are penetration testing tools?
There are several popular security implementations that include most penetration testing tools and applications. They are mostly based on existing Linux distributions and are reworked versions. The most popular ones are presented in this article.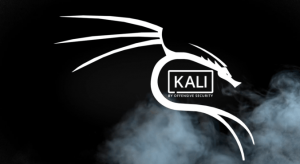 Kali Linux
Today it is the most popular distribution. Backtrack is the successor to Linux. Kali Linux is an incredibly powerful penetration testing tool that comes with over 600 security tools such as Wireshark, Nmap, Armitage, Aircrack, Burp Suite.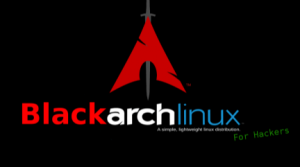 BlackArch
BlackArch Linux is designed specifically for experts and security professionals. Supports i686 and x86_64 architectures. The installation kit currently contains 1,359 penetration testing tools, and the number is constantly increasing. It is based on Arch Linux.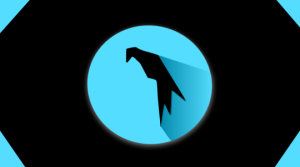 Parrot
Parrot Operating System is an increasingly popular security deployment based on Debian Linux. It is suitable for both beginners and professionals and is quite easy to learn. This distribution is geared towards both penetration testing and anonymous operation on the Internet.
Companies that perform penetration tests
The topic of cybercrime has been on the rise lately. New methods of cyberattacks are popping up all the time. The news from global news outlets is full of reports of cyberattacks. The problem is global, and the threat is growing. The important point here is the companies that offer penetration testing. Many companies that perform penetration testing use automated software that does not detect all critical vulnerabilities and defenses and do not generate attack vectors. In addition, such companies may not have sufficient expertise to find vulnerabilities themselves, as advanced hackers often do. Therefore, in reality, there may be inadequacies in the service. And this can sometimes create dangerous situations for the customer.
do you need more information?
If you would like to learn more about our products and solutions, please send an e-mail to [email protected] or fill out the form!
Our team will be in contact shortly.